Summer 2020 Schedule
To access classes, email Tess Swastek at theresa.swastek@louisiana.edu from your UL email address.
Recordings will be available to anyone on the Rec Sports YouTube page the following week. Previous classes are linked on the Resources page.
(Click on image for better view or scroll down for text.)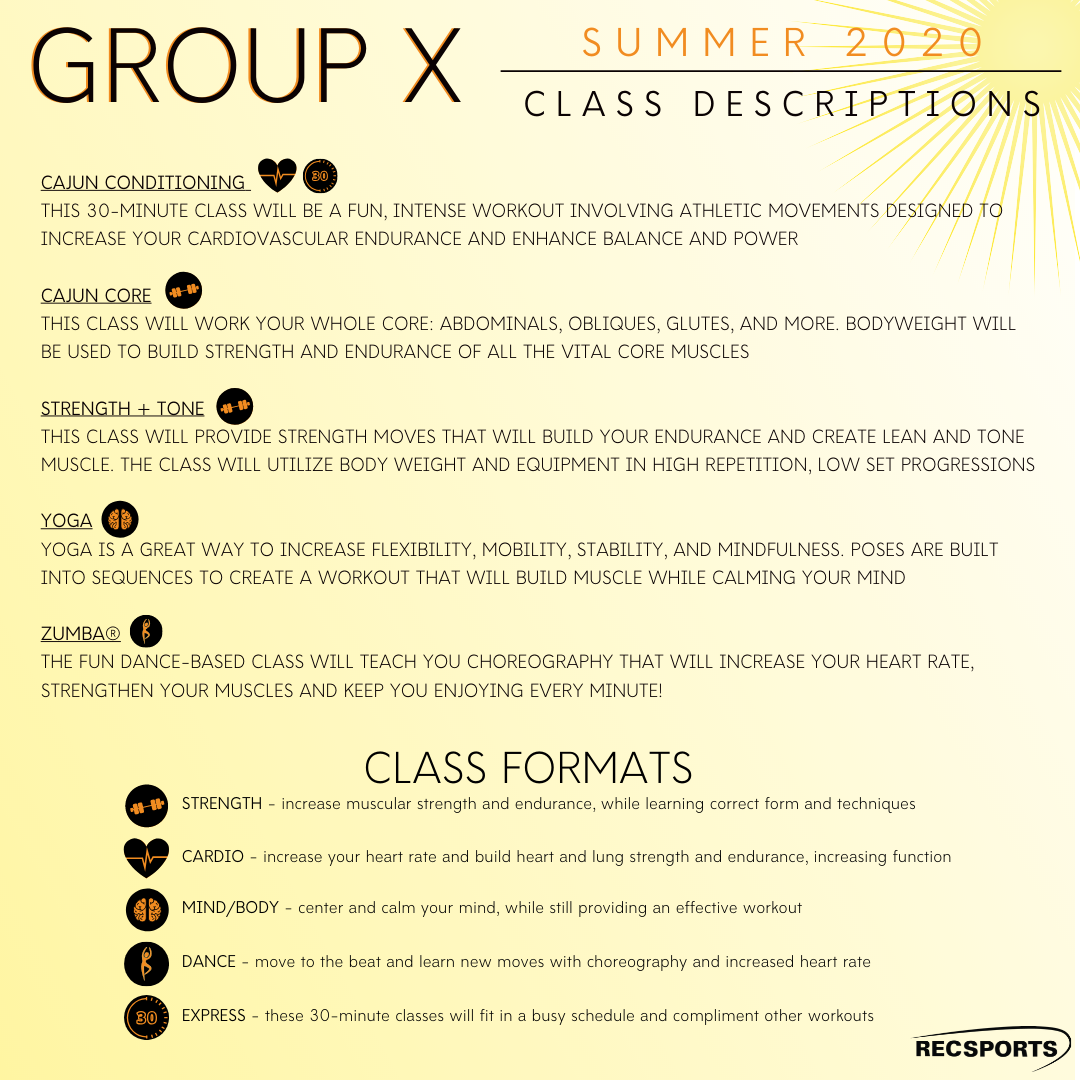 Class Descriptions
CAJUN CONDITIONING
This 30-minute class will be a fun, intense workout involving athletic movements designed to increase your cardiovascular endurance and enhance balance and power.
CAJUN CORE
This class will work your whole core: abdominals, obliques, glutes, and more. Bodyweight will be used to build strength and endurance of all the vital core muscles.
STRENGTH + TONE
This class will provide strength moves that will build your endurance and create lean and tone muscle. The class will utilize body weight and equipment in high repetition, low set progressions.
YOGA
Yoga is a great way to increase flexibility, mobility, stability, and mindfulness. Poses are built into sequences to create a workout that will build muscle while calming your mind.
ZUMBA®
The fun dance-based class will teach you choreography that will increase your heart rate, strengthen your muscles and keep you enjoying every minute!